From your navigation bar at the top of the page, click 'Team' and choose 'Stats'.

You will prompt to a new page that will give you a summary of your Team member's campaign.

To manage your team member's campaigns from your own dashboard, click Manage User and you will prompt to your member's Alfred Dashboard.
Please note that this is available only to Professional plan.

From that end, you can make new campaign, edit existing campaign, check the status, check the messages etc. just like you open his Alfred app.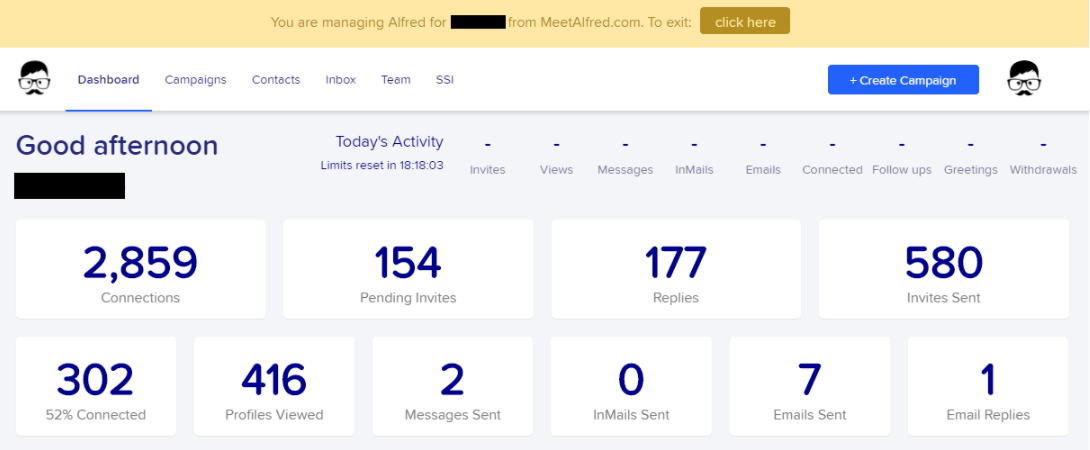 To exit and go back to your own dashboard, just click 'click here' icon from the upper part of the dashboard.