Every Virtual Machine has its own tutorials on how to set up your account and own IP address for every machine.
To open your Virtual Machines on a daily basis, here's how:
From your Mac:
Install Microsoft Remote Desktop app from your App Store

When already installed, click the Remote Desktop Logo to open.
To save your Desktop, click the + button from the upper corner of the screen and choose 'Desktop'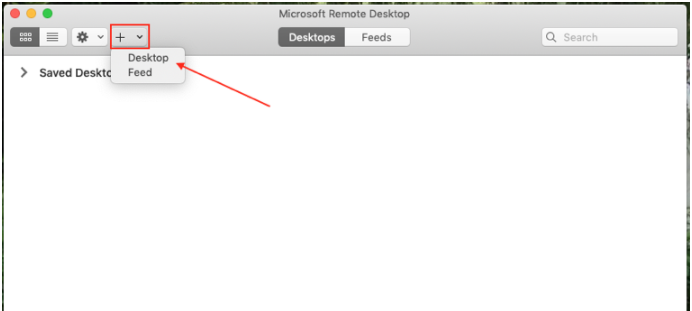 Put all the required information as follows:
PC Name -IP Address
FriendlyName - This is optional but you can put your clients name or a machine alias
Then click 'Add'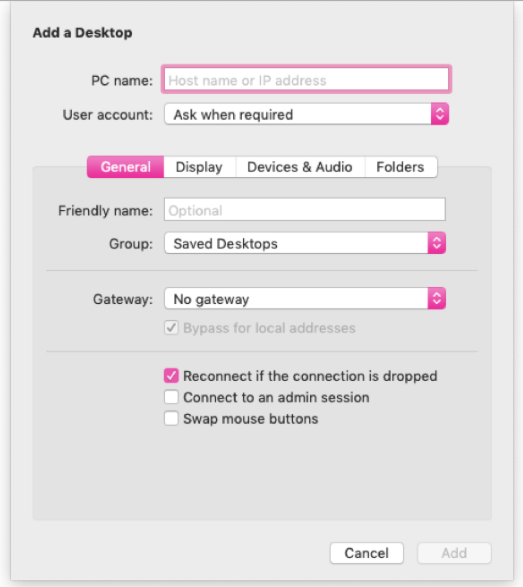 The saved desktop will appear on your Microsoft Remote Desktop dashboard. Double click the selected alias or machine name and it will prompt to a new page in which you will be asked for the user name and password of the said desktop.
UserName and Password will be given to you together with your designated IP address via email.
Click 'Continue'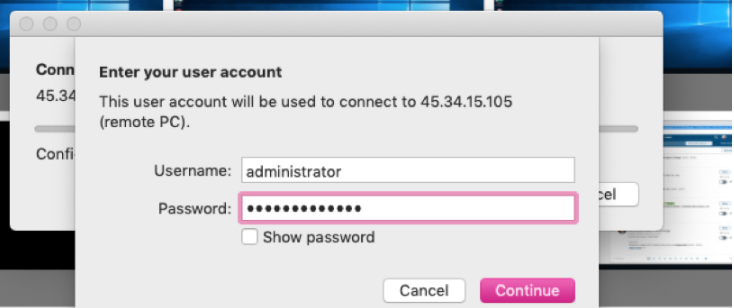 It will load and connect to your virtual desktop. When it asks for a confirmation of the connection, just click Continue.

Finally, you can now access your Virtual Desktop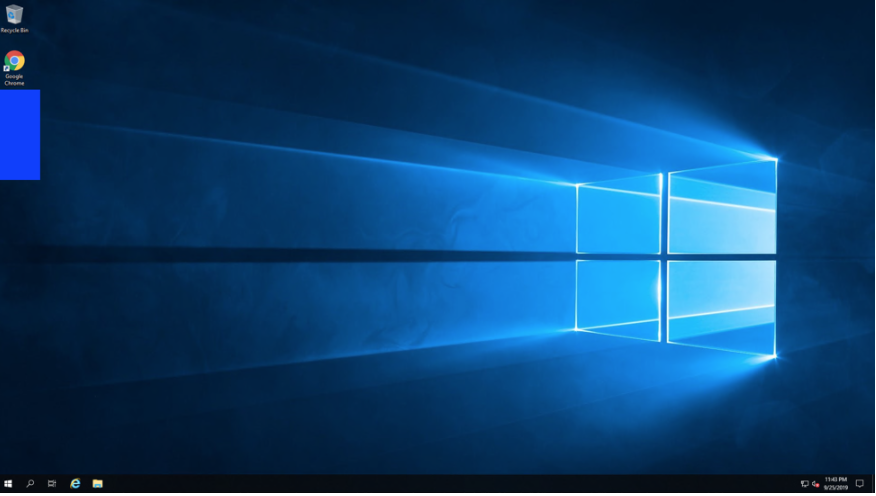 From your Windows/PC:

Install Remote Desktop app from your Window computer.
Click Add to add your virtual desktop.

Choose Desktop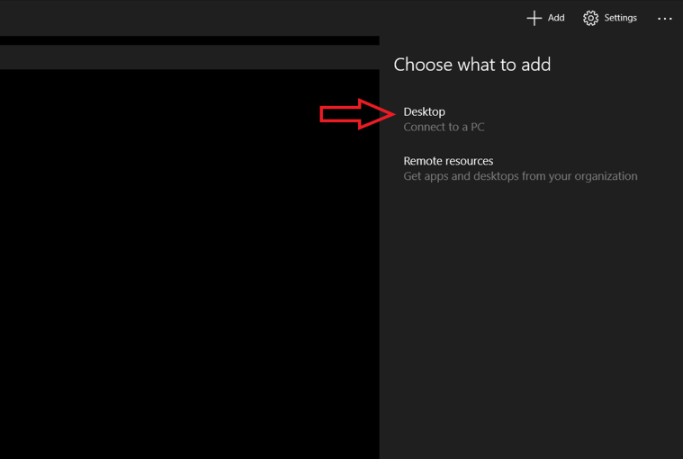 Add the PC Name. It's the IP Address that was given to you from your Virtual Machine provider.
To save time, you can add the User Account details. To do that, click the '+' from the User Account option.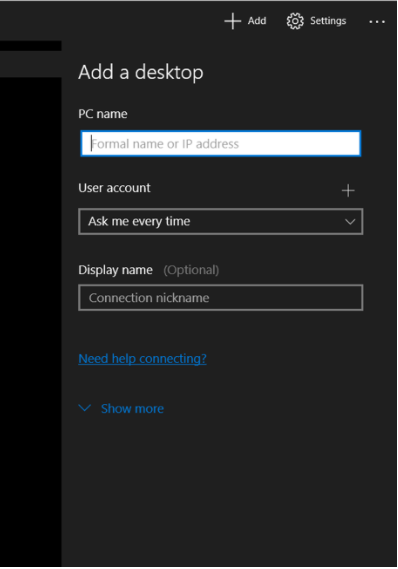 Add the Username and Password that were also given to you from your Virtual Machine provider.
Display Name is optional but it is advisable for you to identify the account in each machine. It's either your client's name or an alias.
And click Save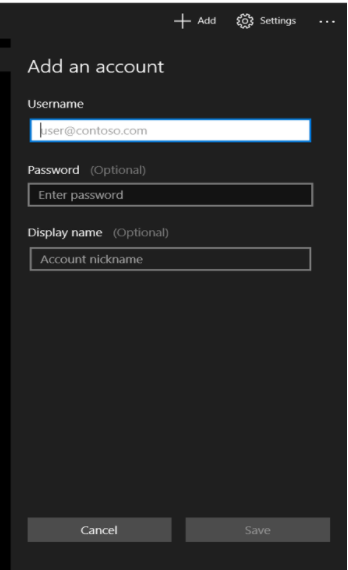 You will prompt back to the desktop menu, you can add a display name just like your display name from the account settings. It's either your client's name or an alias.
Click Save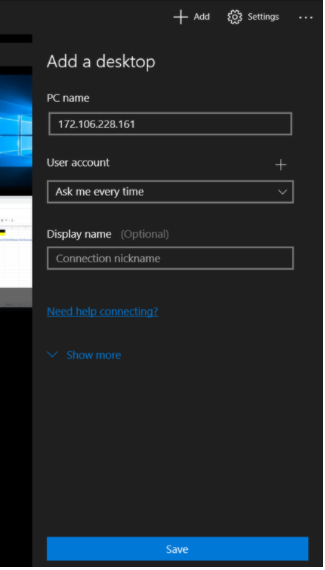 Your saved desktops will be display on your Remote Desktop dashboard.
Just double click the chosen desktop and it will connect you to your Virtual Desktop.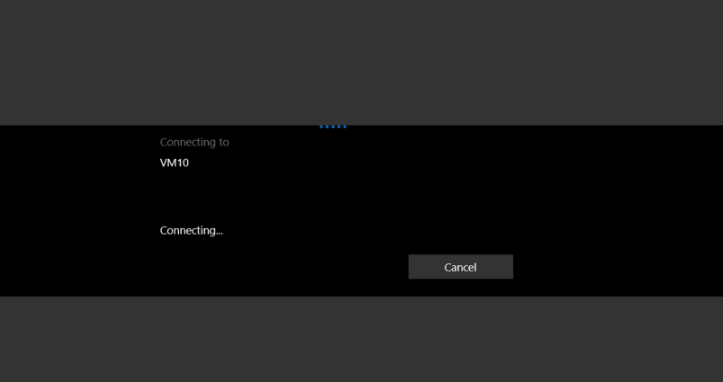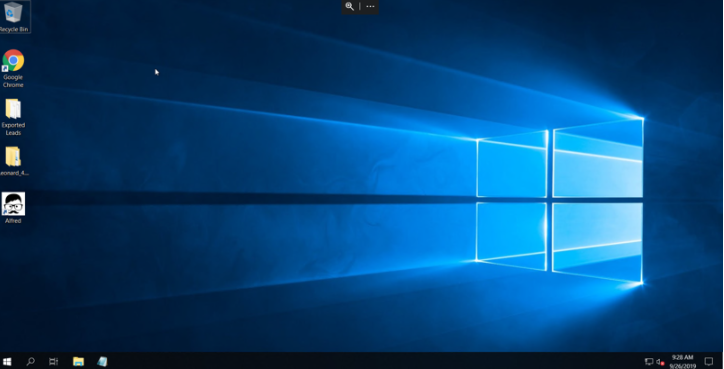 From there, you can do the Alfred set up for your client's campaign as if you're doing it from the physical computer.